Premium Vending Machine Services
The vending machine industry is constantly evolving and generating billions of ringgit in annual revenue. As a result, we at My Entrepreneurs Sdn Bhd offer services to assist you in your reliable passive income journey!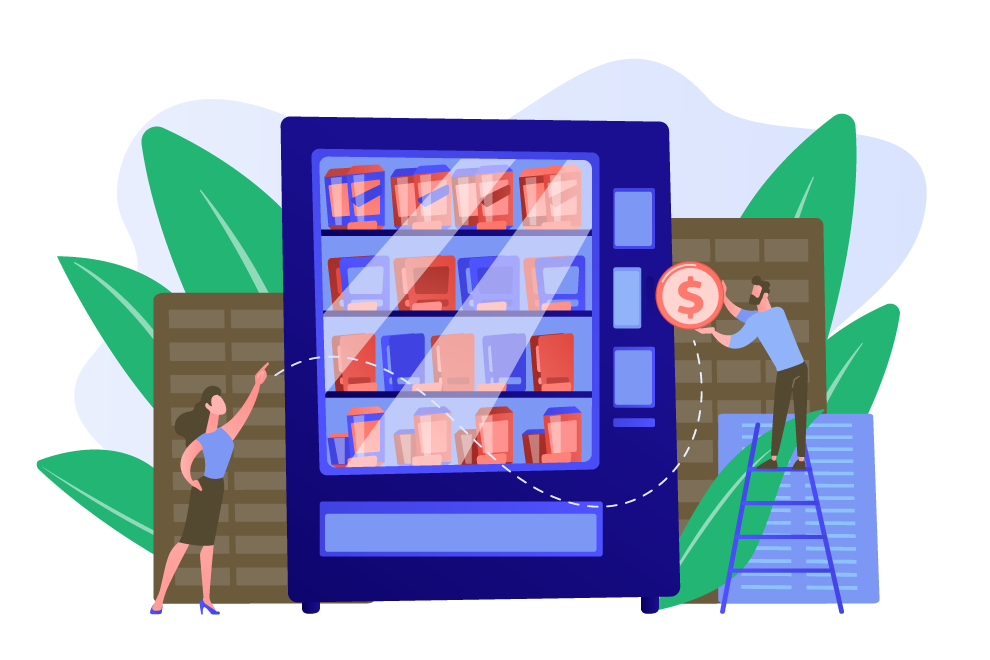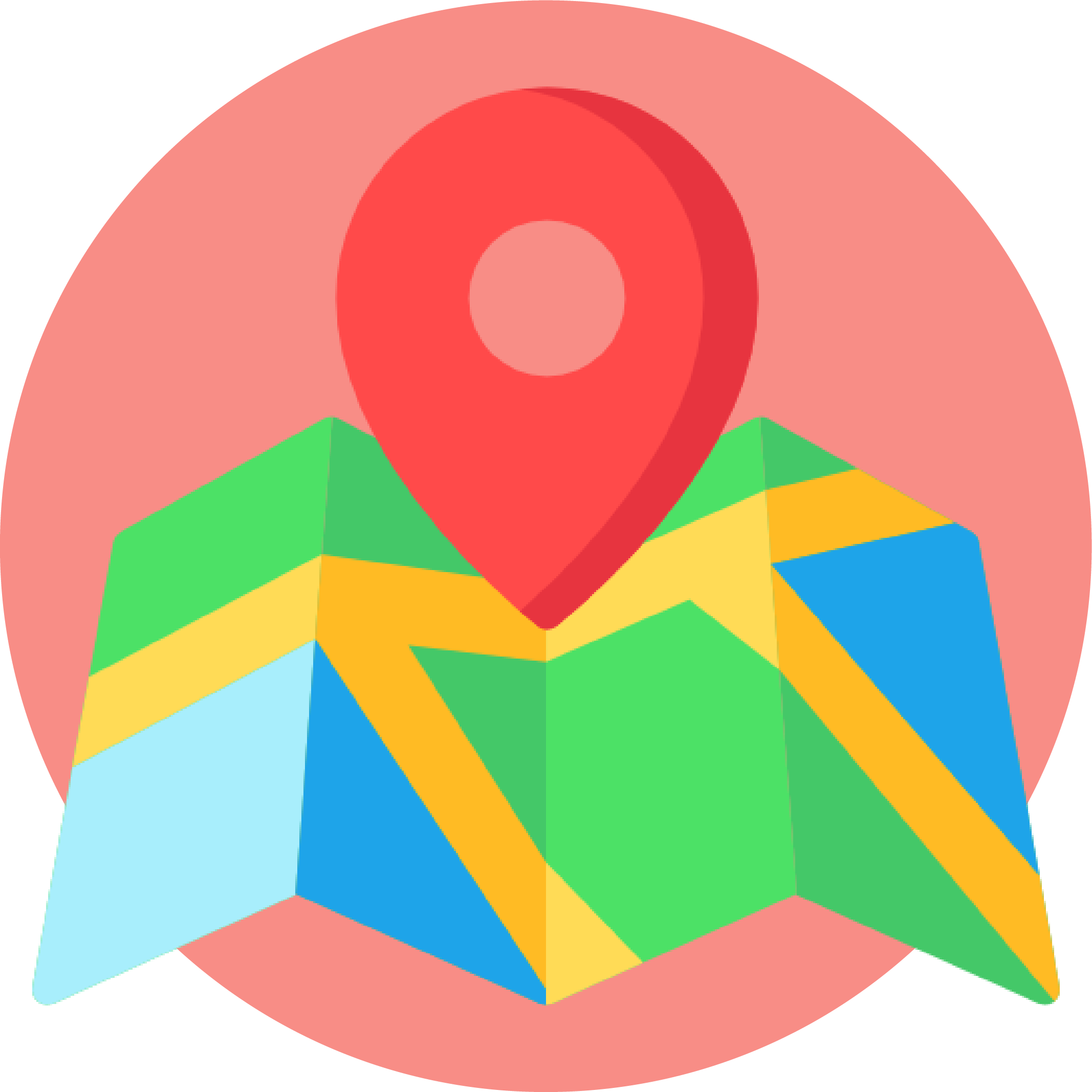 Authorized Dealer for Nubox Vending Machines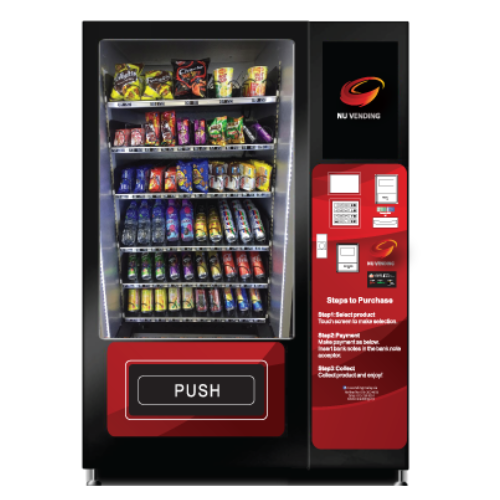 We are an authorized dealer of  Nu Vending supplies us with vending machines which we believe are the most advanced machines in the market. Our machines feature:

Enhanced Customer Experience
Nubox IoT vending machines can offer a more interactive and engaging experience for customers. They can incorporate touchscreens, personalized recommendations, and a user-friendly interface to make the purchasing process more enjoyable.

Inventory Optimization
Nubox IoT vending machines can utilize sensors to track inventory levels automatically. By analyzing the data, operators can optimize product assortment and replenishment schedules, ensuring popular items are always available and reducing waste.

Remote Updates and Customization
Nubox IoT connectivity allows vending machine operators to remotely update product information, pricing, promotions, and even the machine's user interface. This flexibility enables quick changes and customization, reducing the need for physical interventions.

Remote Monitoring and Management
With IoT connectivity, vending machine operators can remotely monitor inventory levels, track sales data, and manage machine performance in real time. This enables proactive maintenance, reduces downtime, and ensures timely restocking of products.

Cashless Transactions
Nubox IoT vending machines support cashless payment methods such as mobile wallets, contactless cards, or mobile apps. This convenience improves transaction speed, reduces the risk of theft, and caters to the growing trend of cashless payments.
Rent-to-Own Vending Machines
Start Your Entrepreneurial Journey Today!
Are you ready to embark on an exciting entrepreneurial venture without the burden of a large upfront investment? Our rent-to-own vending machine program is the perfect solution for aspiring business owners like you. Here's why you should consider our program: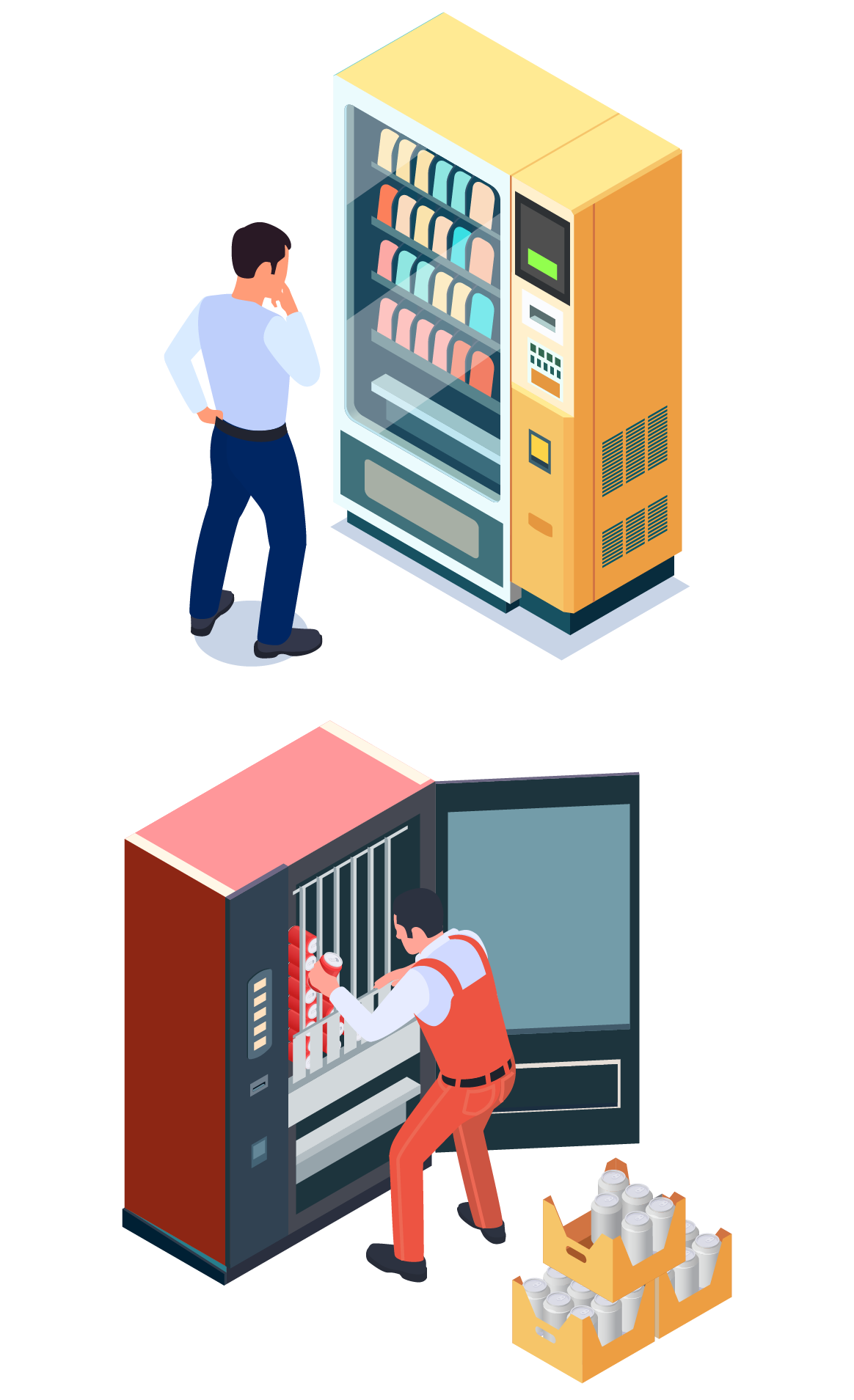 With our rent-to-own option, you can kickstart your vending machine business with a minimal upfront investment. Instead of purchasing the machine outright, you can rent it initially, allowing you to allocate your resources wisely.
Our flexible payment plan allows you to make affordable monthly payments for the duration of the rental period. This means you can start generating income from your vending machine while paying it off gradually, without straining your finances.
Unlike traditional renting, our program gives you the opportunity to own the vending machine at the end of the rental term. Once you have completed the payment plan, the machine becomes yours, providing you with a valuable asset that can continue to generate income for years to come.
We take care of the maintenance and support for the duration of the rental period. Our team of experts ensures that the vending machine is in optimal condition, minimizing downtime and maximizing your earning potential.
Flexibility and Scalability
As your business grows, you have the flexibility to add more vending machines to your fleet through our rent-to-own program. This allows you to scale your business at a pace that suits your goals and resources.
Earn Passive Income with a Vending Machine!
Transform your available space into a revenue-generating asset by leasing it for an Nubox IoT vending machine. With minimal effort on your part, you can enjoy consistent passive income. The vending machine company takes care of restocking, maintenance, and management, while you reap the benefits. Attract customers, offer convenience, and stay ahead with cutting-edge technology. Partner with us and unlock the potential of your space for a hassle-free income stream. Get started today!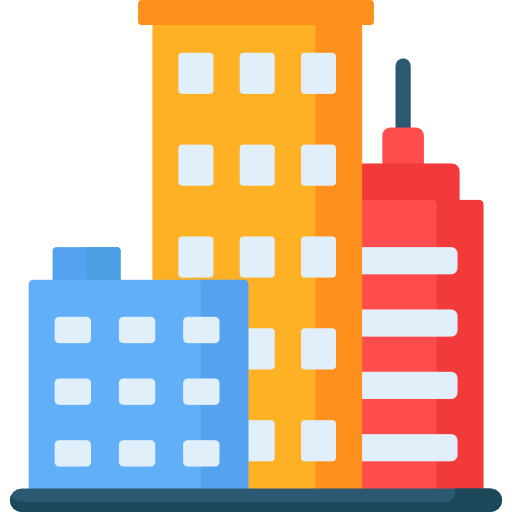 Locations We Are Looking For
Office Buildings
Educational Institutions
Retail Stores
Gyms and Fitness Centers
Airports and Transportation Hubs
Hospitals and Medical Centers
Community Centers
Hotels and Resorts
Apartment Complexes
Entertainment Venues
Industrial Facilities
Public Parks and Recreation Areas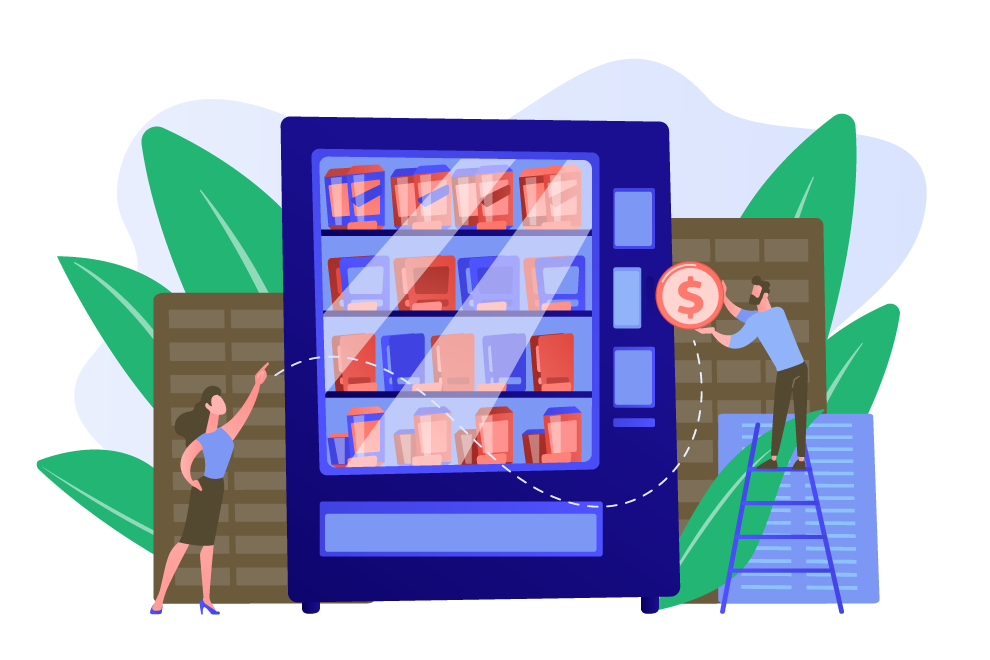 Let's Start Your Vending Journey Together